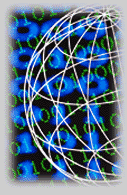 "Everybody can be great because anybody can serve. You don't have to have a college degree to serve. You don't have to make your subject and verb agree to serve. You only need a heart full of grace. A soul generated by love. " Martin Luther King, Jr.

"Flatter me, and I may not believe you. Criticize me, and I may not like you. Ignore me, and I may not forgive you. Encourage me, and I will not forget you." ---William Arthur Ward--
.:: Profile ::.
This website registers the professional presence of a young man on the Internet. He is now working as a Rural Development Officer with a reputed bank in India, a Master's degree in Agriculture specialist in Horticulture. The Web interface development and working on web related projects is a hobby & passion. But with passage of time AdWebSys has evolved as a major support partner of global web consultancy- Cyberbrainz Technologies. This website presents an e-profile and showcases the skills, aspirations of this web wiz- Anantdeep Singh.
Apart from being an amateur Web Solutions Wizard, the webmaster works as a freelancer for web related projects with Cyberbrainz Web Solutions, AgriKhalsa EduNet, AmritsarPlus.com, Designer Printers and Amritsar.com Portal, apart from that he is a web consultant with Onset Technologies & Onset WEb Studios.
~~ Anantdeep Singh - A Profile ~~
First God created light and then the universe to which humanity belongs. Since all originated from this One Light, all are equals.
<< About Sikhism >>
"Great Spirits have always encountered violent opposition from mediocre minds" Albert Einstein
"Destiny is not a matter of chance, it's a matter of choice"
--W.J. Bryan--